First United Methodist Church
We welcome ALL!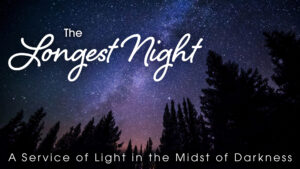 The Longest Night sometimes called a Blue Christmas service, is one that varies among communities and cultures. In our gathering, we will celebrate the first official day of winter acknowledging that longer days and sunshine are also headed our way. From darkness, we move to a place of light and this can become a turning point, a place to move in a new direction and a new beginning. Join us as we celebrate The Longest Night on Wednesday, December 21 at 6 p.m. All are welcome.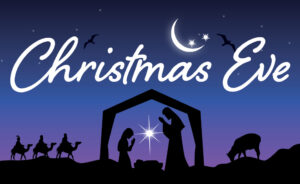 During Advent, we celebrate Hope, Peace, Joy, and Love. We anticipate the coming of the Christ Child, Emmanuel, God with us. Come with family and friends and join us in this great time of celebration on Christmas Eve, at 6 p.m. as we light candles, sing and usher in the hope of the world.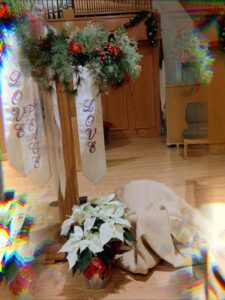 Come join us this Sunday, December 18 at 10 a.m. for our Lessons and Carols service. May God's peace and joy be yours this Advent season.
December 18—Lessons & Carols
December 21—Longest Night Service (6:00 PM)
December 24—Christmas Eve Service (6:00 PM)
December 25—Christmas Day Service (10:00 AM)
December 26, 27—OFFICE CLOSED
FUMC celebrated the season in our community. The lights a symbol of God's light that still shines in the darkness. Thankful for all the cookies that were baked and eaten and the beautiful music from the choir. Come join us this Sunday at 10 am as the fellowship continues.