Rev. Deirdré Allen,
Senior Pastor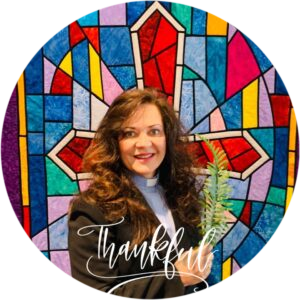 Rev. Deirdré Allen is a pastor, teacher and people person at her core. She was raised by missionary parents in South Africa who served the Zulu people during the Apartheid years. Returning to America as a teen, she graduated high school at the age of 16 and attended Mississippi College. There she received her RN, BSN and worked in Newborn intensive care and Labor and Delivery.
She is married to Paul and has three grown children. Trey is a physician in Conroe, Texas. Andreé is a teacher in Lafayette, LA, and William is a computer programmer in Baton Rouge, LA.
She attended Asbury Theological Seminary and graduated in 2019. She served as associate pastor at St. John's United Methodist Church in Baton Rouge.
Pastor Deirdré is an avid reader, she loves to cook and is ever eager to try new things. She loves to sing and has been a part of many choirs and ensembles. In all things she strives to give her best and seeks to follow the way of Jesus Christ.
Samantha D. Williams,
Administrative Assistant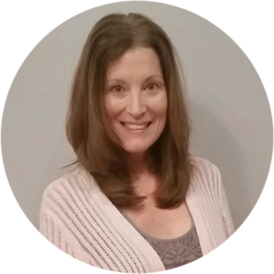 Samantha has served here since 2019. She is married. She is a retired Professional School Counselor and teacher. She loves playing with her grandkids, traveling, and shopping. She is an avid reader and novice gardener and enjoys being with people.
Beth Lafargue,
Financial Manager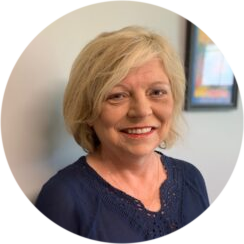 Beth Lafargue has served as Financial Manager since 2019. She is a CPA, but her real passion is serving others. She and her late husband were active members at FUMC in Hammond.
Beth currently serves as Treasurer at First Hammond. She is also the Baton Rouge District Disaster Coordinator and is a Certified Lay Leader. She is pursuing the role of Certified Lay Speaker and is an UMCOR Certified ERT trainer. She is President of Center of Hope for Tangipahoa, a nonprofit that she has been active in since 2018. Begun during the COVID pandemic, Beth credits its phenomenal success to God's grace and His perfect timing.
John Holley, Director of Music Ministry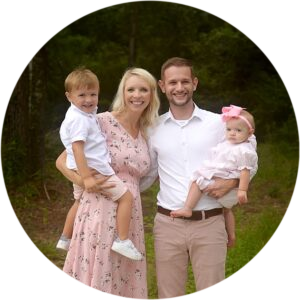 John Holley is a musician, director, and educator with fifteen years of professional experience working alongside peers in ensemble, church and classroom settings. While completing his Bachelor's Degree at SLU, John specialized in piano, choral method and composition. John is passionate about working with amateur musicians to create professional level music in a supportive and educational environment. John loves spending time with his wife and two children. John believes in the power of music in ministry and looks forward to working with all who wish to make a joyful noise!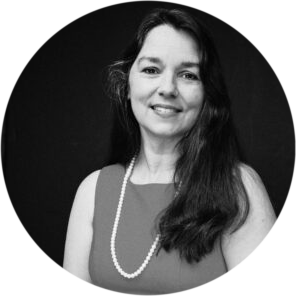 Amy has served as the pianist here since 2008. She grew up in Galliano, LA and played piano for school choirs and churches while in high school. She has been married to Sean since 1991 and they have 5 kids, Caleb, Joshua, Nathanael, Ella and Isaac.
Amy loves reading and sewing and helping others. "I feel honored to create an atmosphere of worship and have people tell me that my music touched them in a positive way."
Ame Lee, Lead Nursery Worker